Berker TS configurator
With the new TS Sensor labeling software, select your desired symbol elements, define for each sensor surface laid its labeling and symbolism, choose the respective name and order!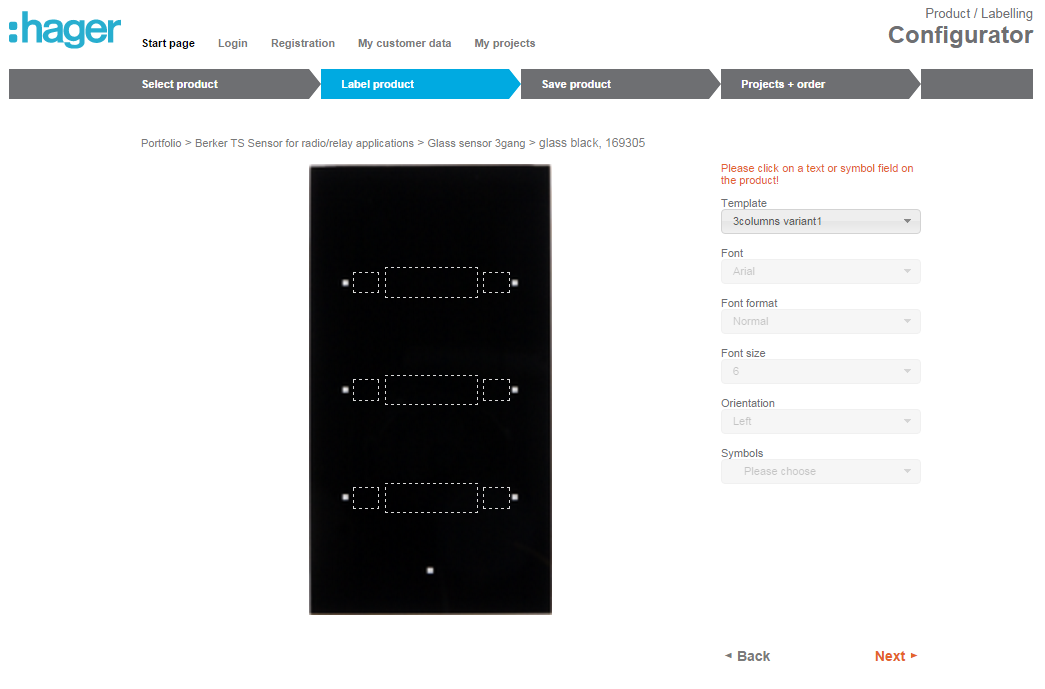 It's easy to customize your Berker TS Sensor:

Step 1: Log in and set up a user account

Step 2: Select the layout (sensor surfaces, color, and font size)

Step 3: Put icons and insert texts

Step 4: Save draft

Step 5: Send draft
(If you want, you can show others your design by sending an email to them with the link to your draft)

Step 6: Generate Order data (you will receive an individual Order No.)

Step 7: With this individual Model No. You can order your personal Berker TS Sensor from your wholesaler.

Delivery time on request.

Please note that this is an individual production, which is made especially for you. Make a return or exchange is for the reason previously mentioned unfortunately not possible.