Rwanda :
TM AGL INSTALLER Co. Ltd.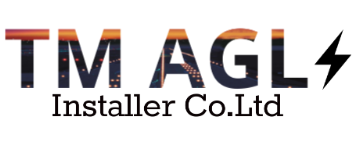 TM AGL Installer Co. Ltd.
Tin Number: 106876510
Tel. No. +250783351456 / 780055087
Gasabo, Remera, Rikuri II Amahoro
Kigali / Rwanda
E-mail: tmahray@tmagl.com/tmahray@yahoo.com
Website: https://www.tmagl.com
TM AGL Installer Co. Ltd is an independent Enterprise that has been established in 2017 in Kigali / Rwanda according to RDB requirements by the CEO Mr. Temesgen Mahray with a strong international orientation.
Part of our philosophy is building reliable and long-term partnerships with our customers and suppliers. We provide superior services to governmental and non- governmental organization. TM AGL Installer Co. Ltd Is experienced Aeronautical Ground Lighting (AGL) Installer since 2001 in Africa Airports. We provide service after commissioning for any AGL Projects Civil+ Electrical Works.
In addition TM AGL Installer Co. Ltd is Authorized Sole Distributor for : hager, RZB Lighting, BELLlighting, Alpaha-Cim, CDT, Blastrac/Cyclone, Brock, and etc. in Rwanda and Authorized distributor Neighboring Countries.

TM AGL Installer Co. Ltd. operates with the sister companies named:
-Wintem AGL Installer based in Accra /Ghana and
-Growth Essentials LLC based in California State, Oakland / USA.