The partner for smart solutions you can trust
Hager Group is a leading supplier of solutions and services for electrical installations in residential, commercial and industrial buildings. As an independent family-owned and family-run company based in Blieskastel, Germany, Hager Group is one of the industry's innovation leaders.
Hager brand, with products ranging from energy distribution through cable management and wiring accessories to building automation and security systems, represents the core business of the company. Other brands of Hager Group are Berker, Bocchiotti, Daitem and Diagral, as well as Efen and Elcom. This allows the group to combine all the skills necessary for the development of innovative products, systems and services required for building automation.

Together with the customers from industry and the electrical trade, Hager Group is working on future topics such as electro-mobility, Ambient Assisted Living, where building automation facilitates the everyday life of the elderly and individuals who require care, and on the networking of energy-efficient housing, which will provide greater comfort while requiring less energy consumption.

The link between many of these technologies will be the distribution board, the product with which the company has achieved its growth.
The company was founded in 1955 by Hermann Hager and Dr. Oswald Hager together with their father Peter, and today remains an independent business, owned and run by members of the Hager family, with its head office in Blieskastel, Germany. The organisation of the company as a European Company (Societas Europaea, SE) underlines both its cultural diversity and its European roots.

Hager Group is, nevertheless, a worldwide business: 11,400 employees generate a turnover of around 1.9 billion euros (in 2017). Components and solutions are produced in 25 production sites around the globe and customers in 136 countries all over the world trust in them.


Hager Careers
At Hager we are convinced that people are the key to our success.
Our employees are well prepared for their new positions, competencies are developed through a systematic training and qualification process.


Press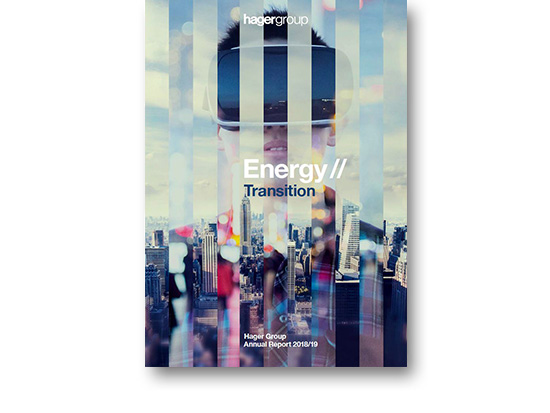 Hager Group Annual Report 2018/19 explores where and how bridges are being built both within the company and far beyong.

The Report builds also bridges between the print and the online version!
Many of the articles have additional digital content (additional complementary videos, image galleries and links to further information.)