Uganda:
A1 Electricals Ltd.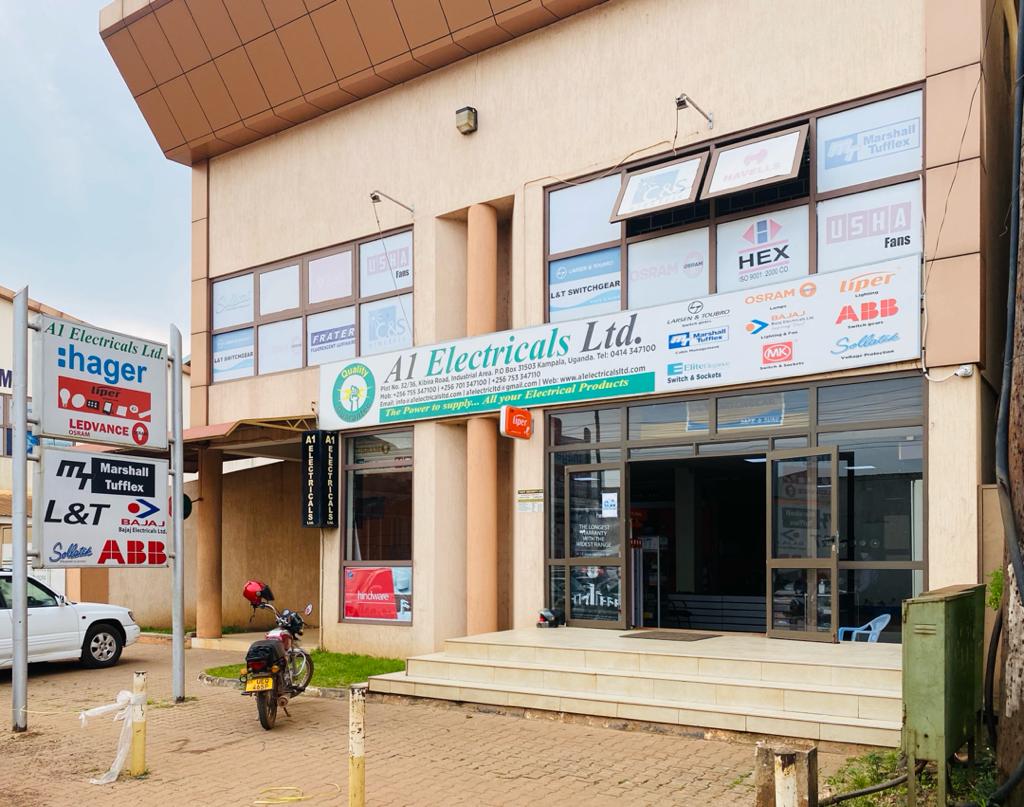 A1 Electricals Ltd.
Plot N° 32/36
Kibira Road/Mulwana Road
Industrial Area
P.O Box 31503
KAMPALA / UGANDA
Tel: +0414 347 100
Fax: +0414 342 100
Website: www.electricals.co.ug
E-mail: a1@electricals.co.ug
We, A1 Electricals Limited is one of the leading agent of electrical items in Kampala, Uganda. We always try to fulfill our commitments to satisfy the demands of our customers with innovation, high quality and cost effective branded products sourced from the world's leading manufacturers. Our business constantly adapts to meet the needs of an ever changing market and our very strong relationships with our suppliers ensure that information regarding new products and trends is quickly communicated!